IMMATERIAL CULTURAL HERITAGE OF HUMANITY BY UNESCO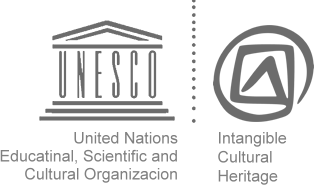 On November 29, 2018, Baena's drums, along with the drums of 16 other municipalities in five autonomous communities, were recognized as Intangible Cultural Heritage of Humanity. The drumming of Baena is one of the most significant modes of expression of its annual ritual cycle, since its presence in the streets of the town begins on the eve of San José, being already from Holy Wednesday until Easter Sunday when reappears in each processional parade, giving singularity to Holy Week and interpreting the touch of procession, the street and the roll.
It is the first time that Unesco has distinguished Andalusian Holy Week, through the colinegros and coliblancos Jews, as a world heritage site. Unesco has also recognized the craftsmanship that surrounds the Jew, because around this figure there is an important economic movement in Baena.
«The elaboration of the drums is an occupation that combines different knowledges, so much the latería for the manufacture of the box, the carpentry for the construction of the hoops, the saddlery in the rings of the tensioners or the tannery for the treat of the skins of goat»".